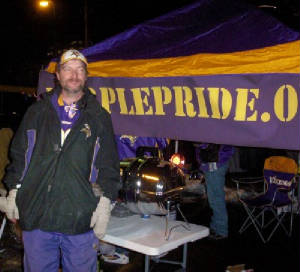 Dave at the PurplePride.Org banner and tailgating event.
Dave CC Jeanie and Brian with Vikings Cheerleaders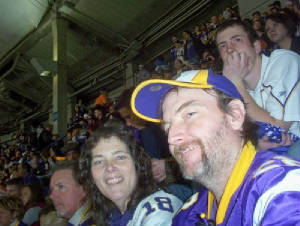 My Beautiful wife CC and her first game...Gotta Love it
The Purple Jesus Sermon
And THE MAN will Rise AGAIN TO SAVE THE WORLD
We cannot start the game until the sermon has been spoken properly.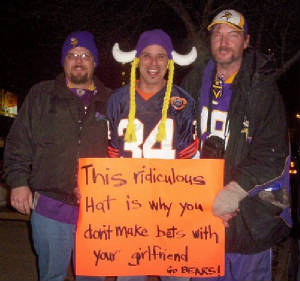 This young man made a bad bet with his GF on the game...now that is a bad day and make it worse he knows its on the web for everyone to see.
Brian and Dave with Viking Cheerleaders
ALL These For Me?
This was the best time I remember at a tailgating event with great friends around to have fun in what we love to see... the Purple Jesus and our love for our team.
Vikings Cheerleaders and Me(Dave)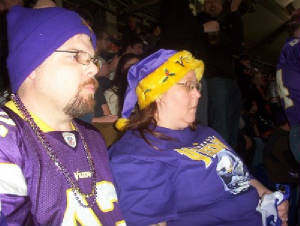 My Brother Brian and his Fiancee Jeanie