2007 2nd Rd pk #18 Sidney Rice
Take A Chance! I Did!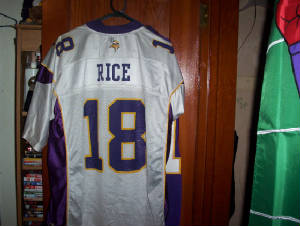 Autographed Trainingcamp 07 Aug 15th
Rice Signed Full Sized Ball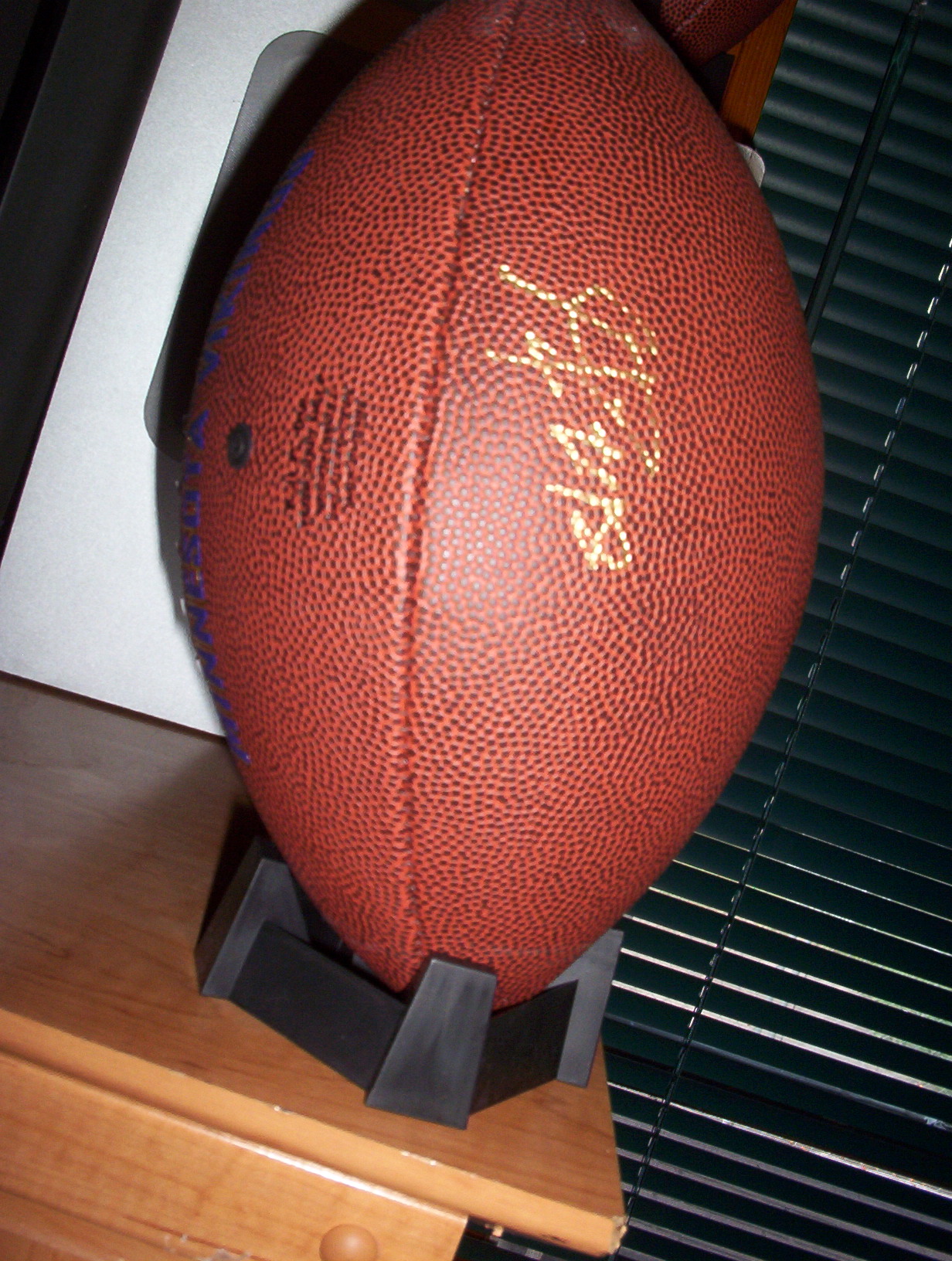 Sid Rice brings alot of talent to the table. When we drafted this kid, I was online looking at his college stats and he went up against one of the best cbs in college and I just felt this presence about him. I went to training camp wanting his jersey and to get it autographed but not knowing if they would have his jersey available. Well when we got there(last day of training camp) they did and only in white, but I did buy it. But My brother asked why I was buying it as he was unproven. I just had to mention Cris Carter #80 the other whom we took a chance on a while back. Now in week 10 of 2007-08 season he has 2 tds and we won both games and now he threw for close to 100 yards in 2 plays. So I would say this kid is special. He has a great career ahead of him. Oh and by the way I did get his autograph on the Jersey and a ball that day.
Nate Burleson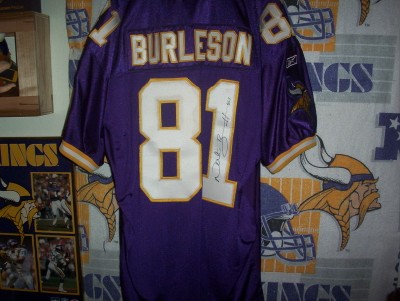 Nate I thought was and still is a very special talent. He is gone for only 2 reasons, one is that he has family out there in Seattle and the other is because of the contract we offered a player of theirs and they offered him we couldn't keep him. Great receiver, great man always there for the fans.
Minnesota Fans Appreciate these more than Packers fans for good reasons!